Shopping Cart:
0 items
Solvents - Chemicals - Cleaners
ACETONE
Powerful, fast evaporating, and water soluble makes this a valuable solvent for industrial and home care use. Use as a solvent for epoxies, vinyl, lac
ALL PURPOSE CLEANER
ALL PURPOSE CLEANER Removes dripping rust stains from metal fixtures. Eliminates stains on gel-coat, fiberglass, vinyl, formica and other su

BIO-SOLV - ACETONE REPLACEMENT
Bio-Solv is a tried and proven green solvent replacement which will out perform traditional solvents such as Acetone, Xylene, MEK, and thinners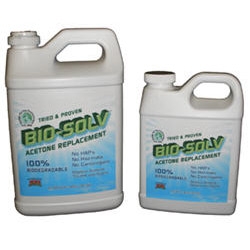 Kwik Marine Paint & Varnish Remover
Full strength paint & varnish remover is designed to remove tough finishes and salt-resistant marine paints and varnishes.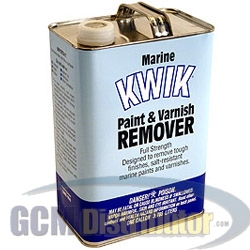 LACQUER THINNER - FAST DRY
This formulation is excellent for thinning lacquer and acrylic lacquer primer and color coats. Can also be used as a clean up solvent for spray equipm
NATURAL BILGE CLEANER
Its natural citrus scent that absorbs odors. It's made of natural bacteria from natural ingredients. Naturally degrades hydorcarbons and their deri