Shopping Cart:
0 items
Fillers-Resins
Misc. Putties & Additives
AEROSIL
Non-sag agent designed to prevent a liquid resin from running or sagging on a vertical surface. Aerosil may be mixed into either polyester or epoxy re
BASE COAT - CLEAR COAT
"Smooth As Glass" Self Leveling Formula! Extra adhesion to galvanized, zinc-treated, E-coat, and aluminum surfaces, Pinhole, sag & shrink resistant,
CREAM HARDENERS
Creme hardening addatives that are to be used with a variety of Repair Fillers, Fiberglass Reinforced Fillers, and Finishing Putties.
DURAGLAS
The number one fiberglass-filled body filler in the USA, The original, premium all-purpose reinforced body filler.
DYNATRON FILLER
Dynatron Dyna-lite Lightweight Body Filler is designed to meet the needs of the professional or do-it-yourselfer. Dynatron Dyna-lite contains space-ag
EPOXY GLUE
Kardol Expoxy Glue is a 1:1 Mix Ratio, equal parts by volume, brush, roller coat, trowel applied glue.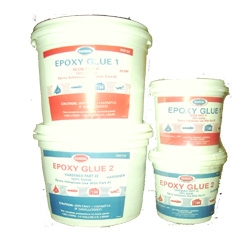 EVERCOAT Z-GRIP LIGHTWEIGHT FILLER
An advanced, clog-free, lightweight body filler for today
M.E.K. PEROXIDE HARDENER
Liquid Methyl ethyl Ketone-peroxide (MEK-P) is necessary for curing polyester resins and gelcoats.
MICROBALLOONS
Maroon colored, hollow, phenolic sphere used as a light weight, easily sanded filler. A small addition into resin will produce a paste or putty. Micro
NITRO-STAN RED GLAZING PUTTY
Single part red spot and glazing putty is excellent for filling scratches, sanding marks, pinholes, and other imperfections. Quick-drying and easy spr