Shopping Cart:
0 items
Interlux
Primers & Sealers & Fillers
EPOXY PRIMEKOTE PRIMER
Epoxy Primekote is a multi-purpose two-part epoxy primer for use above the waterline. Epoxy Primekote is an excellent under coater for Perfection. It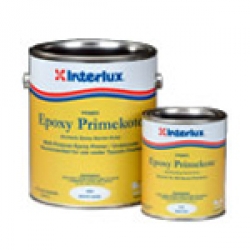 FIBERGLASS NO SAND PRIMER
Do away with the need to sand before applying Interlux antifouling paint by using Interlux Fiberglass No Sand Primer YPA200. Fiberglass No Sand Primer
INTERLUX TBT SEALER
TBT Sealer is designed for use when converting from a TBT containing antifouling to Micron
INTERLUX INTERPROTECT 2000
InterProtect 2000 QUARTS, GALLONS AND NOW 3 GALLON PAILS
INTERLUX INTERPROTECT 3000
A unique, high solids, two-part epoxy coating, developed to protect old and new fiberglass hulls from water absorption, which can lead to hull blister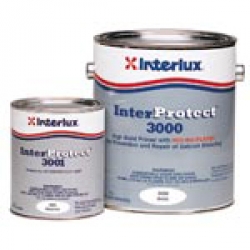 INTERLUX INTERPROTECT WATERTITE
A two-part, easy to use, fast drying epoxy compound for filling holes and repairing scratches in gelcoat and fiberglass.
INTERLUX PRE-KOTE
Prekote
INTERLUX PRIMOCON
Primocon is an anticorrosive primer for underwater metal surfaces (including hulls, running gear, and the lower units of outboards and I/O's).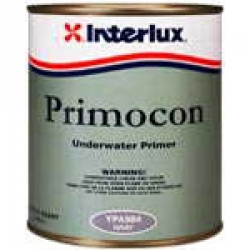 INTERLUX SANDING SEALER
Interlux Sanding Sealer is a marine finish semi-gloss sealer for bare wood. Designed for the professional applicator when rapid overcoat times are req
INTERLUX SEAM COMPOUND
Is specifically designed to fill seams of wooden boat bottoms and used to fill keel joints that flex.