Shopping Cart:
0 items
Pettit - Z*spar
Enamel & Varnish & Filler
PETTIT BOOT TOPS
Boot Top Enamels are well known for their vibrant colors and for their extraordinary covering properties.
PETTIT EASYPOXY TOPSIDE AND DECK ENAMEL
Easypoxy is a modern polyurethane topside and deck enamel improved by the addition of silicone for brilliant shine and easy brushability.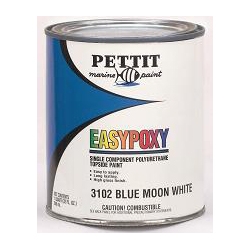 PETTIT HI-BUILD VARNISH
Considered the traditional standard in the marine industry, this varnish is highly regarded for its reliable service, versatile application and tough
ZSPAR FILLER STAIN
A combination of wood filler and stain.