Shopping Cart:
0 items
3M - Marine Products
Tapes
3M EASY TEAR PROTECTIVE RAILING TAPE 4130C/ZC20-M
A temporary tape with a self-sealing latex emulsion and feature a self-adhering cohesive coating which bonds to itself and not to the product to be pa
3M FINE LINE SCOTCH TAPE 218
This specially extruded matte finish green polypropylene tape provides the finest color line separation available because of its thinness. Stretch
3M MARINE HEAVY DUTY PROTECTION TAPE 346
It offers protection to topside surfaces and cabin soles of boats under construction or repair/restoration. Its adhesive transfer resistance makes it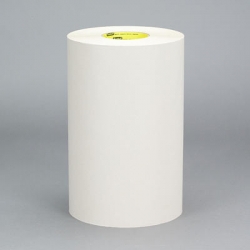 3M MASKING TAPE 2308
Natural colored crepe paper. A general purpose masking tape for holding, bundling, sealing, general paint masking and a vast number of other jobs
3M OUTDOOR POLYETHYLENE PROTECTIVE TAPE 3W26-X
A co-extruded polyethylene tape with a medium-tack adhesive system for temporary surface protection of most glass, plastic and metal surfaces. Black/W
3M PRESERVATION TAPE
A pigmented black plastic film tape that conforms readily to irregular surfaces and has excellent stain resistance. Resists hot and cold weatherin
3M PROTECTIVE CARPET TAPE 2E95-EZ-M CLEAR
An easy unwind protective carpet tape made from a co-extruded multipolymer backing coated with a hightack acrylic adhesive. Designed to provide EZ
3M PROTECTIVE TAPE SCPM 44X
A 6-mil, medium-high tack protective tape with anti-slip properties. Applications include protecting aggregate and diamond patterned non-skid, gelcoat
3M SAFETY WALK
These Safety Walk pieces and rolls add dependable anti-slip protection on steps and other areas subject to slipperiness caused by water, oil or grease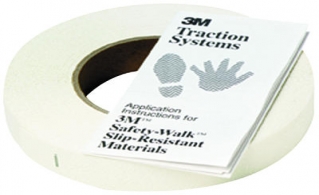 3M SOFT EDGE FOAM MASKING TAPE
The fast, easy way to mask door jambs and other apertures such as hood and deck lid openings. Unique adhesive allows material to be repositioned.