Shopping Cart:
0 items
3M - Marine Products
Fillers & Putties
3M ACRYL-BLUE GLAZING PUTTY
Slow drying, easy spreading putty. Provides more working time than 3M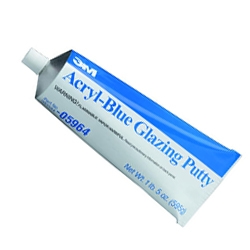 3M ACRYL-GREEN SPOT PUTTY
Fast drying, easy sanding putty designed for spotty repairs. Spreads very easily. Loads paper less and can be sanded in 10 to 15 minutes.
3M CREME HARDENER
Red creme hardening agent designed to be used with all 3M Body Repair Fillers, Fiberglass Reinforced Fillers, and Finishing Putties.
3M LIGHTWEIGHT BODY FILLER
Lighweight polyester body filler which cures to a tack-free state in 15 to 20 minutes. This filler has a creamy texture, spreads smoothly, easy to
3M MARINE ACRYL-WHITE PUTTY
Recommended for filling pinholes, scratches and other surface defects on hulls. Its white color minimizes the possibility of color showing through the
3M MARINE PREMIUM FILLER
A unique and easy to sand formula designed with 3M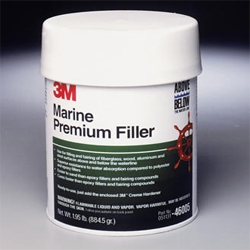 3M PREMIUM BODY FILLER GOLD QBA
Premium lightweight body filler for filling low areas in damaged automotive sheet metal. Builds adhesion faster than other 3M