Shopping Cart:
0 items
3M - Marine Products
Sealants & Adhesives
3M FASTBOND 30NF CONTACT ADHESIVE NEUTRAL
A water dispersed, high-strength, non-flammable contact adhesive. Has high coverage, a longbonding range, and good heat resistance. Used to bond p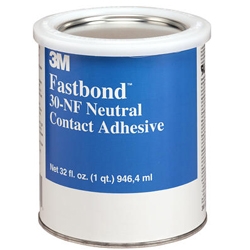 3M FASTBOND CONTACT ADHESIVE 10 NEUTRAL
Used for bonding decorative laminates, aluminum, steel, wallboard, plywood, panels, wood and wood veneer, rubber, canvas and other porous and non-poro
3M HIGH STRENGTH 90 CYLINDER ADHESIVE
Applies translucent adhesive in a controlled lace pattern. For two-surface bonding only. Bonding within 15 minutes is recommended. Forms a permanent b
3M HIGH STRENGTH 90 SPRAY AADHESIVE
High strength, fast contact-type adhesive. Fast contact strength buildup for many decorative laminates. Only needs one minute of drying time.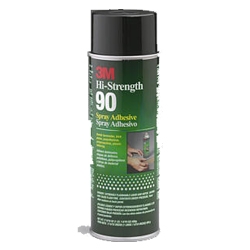 3M MARINE ADHESIVE/SEALANT 5200
3M MARINE ADHESIVE/SEALANT 5200 .The seal is extremely strong, retains its strength above or below water line. Stays flexible too - allows for structu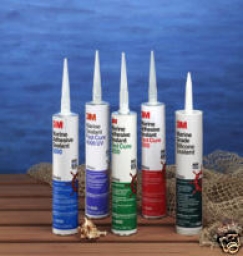 3M MARINE ADHESIVE/SEALANT FAST CURE 4000 UV WH
Resistant to weathering, saltwater, and stresses caused by joint movement. Seals between mechanically fastened joints on wood, fiberglass, metal and m
3M MARINE ADHESIVE/SEALANT FAST CURE 4200
Bonds and seals fiberglass, gelcoat and wood. Ideal for rub-rails, stern-joints, deck and through-hull fittings, and access plates. Medium strength al
3M MARINE ADHESIVE/SEALANT FAST CURE 5200
The seal is extremely strong, retains its strength above or below the water line. Stays flexible too - allows for structural movement. Has excellent r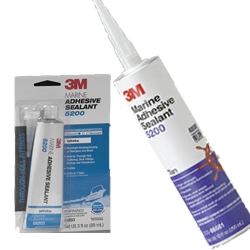 3M MARINE SEALANT 101
Chemically cures to form a firm, rubbery watertight seal. Non-sagging, non-shrinking formula becomes tack free in 5 hours and remains permanently flex